"Mansions of Glenelg" is a web and GPS smartphone tour created with valuable assistance from the Holdfast Bay History Centre. You'll see and learn about some of Glenelg's most significant and beautiful heritage listed buildings.
Included on the tour are Seafield Tower (1876), Stormont (1886), Albert Hall (1878), Glenara (1873), Restormel (1881), Colonna (1881), Soward's Villa (1887), Waterworth (1885), Hindmarsh House (1874), Alexandra Terrace (1878), and other more recent historic buildings.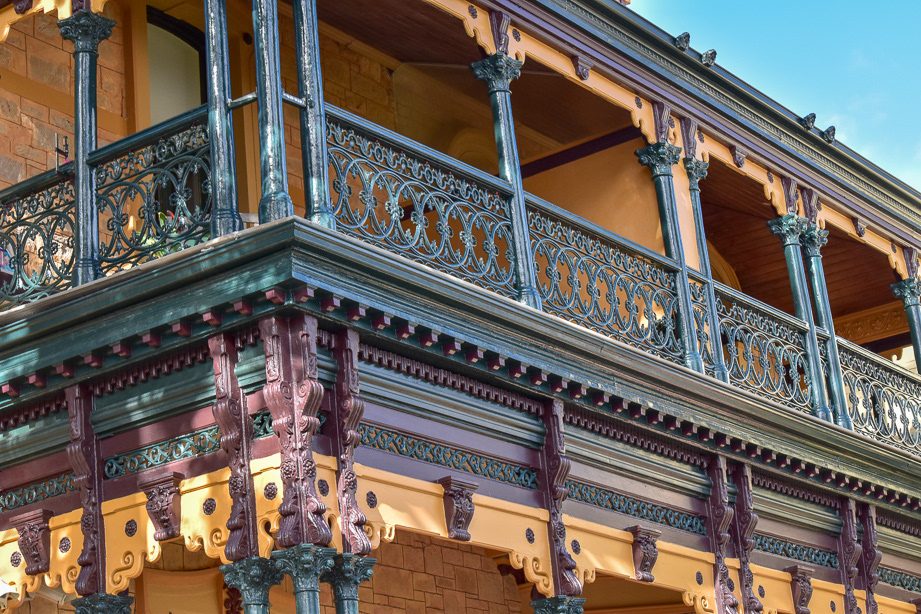 If you have a smartphone you can take this tour whenever it suits you. You don't need to book or wait for a tour guide. You can even take this tour from your armchair at home or in front of your computer. No travel required.
If you are in Glenelg, this self-guided one-hour-long walking tour is across flat and level ground, grassed areas, footpaths, and side streets. You don't have to be an athlete or a mountain goat to enjoy seeing these lovely buildings in person.
Enter your first name and email address then click on "Request the Guide" for instructions on how to access this tour. You will also receive a weekly email full of great Australian built heritage content from which you can unsubscribe at any time.
Thank you! I'll send instructions on how to access "Mansions of Glenelg" to your email address. While you're waiting, click on Historic Glenelg in the menu above for a preview.